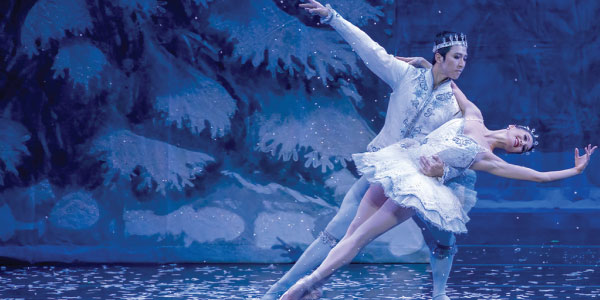 ---
La magia de El Cascanueces vuelve a KC
A partir del 7 de diciembre hasta el 24 de diciembre, la magia de 'El Cascanueces' regresará al teatro Muriel del Kauffman Kauffman Center for the Performing Arts en Kansas City, Missouri.
"Estoy muy emocionado de regresar al Teatro Muriel Kauffman para presentar nuestra maravillosa y vibrante producción de 'El Cascanueces' después de nuestras actuaciones en el Centro Kennedy. Significa mucho para mí ver la alegría y el brillo en los ojos de nuestro público de todas las edades, mientras son transportados a un país de las maravillas invernal extravagante y una hermosa tierra de dulces, llena de delicias y sorpresas", el director artístico del KC Ballet Devon Carney dijo.
El patrocinador principal de 'El Cascanueces' es Bank of America y el periódico The Washington Post ha descrito la actuación como un encanto rebosante de positividad.
El Cascanueces tiene diferentes horarios según el día. Los horarios se pueden consultar y los boletos se pueden comprar en el sitio web de The KC Ballet www.kcballet.org o llamando al (816) 931-8993. Los boletos también están disponibles para su compra en la taquilla y el sitio web del Kauffman Center.
Los precios de los boletos comienzan en $34 y los suscriptores reciben un 20% de descuento. Se agregará una tarifa adicional del uso de instalaciones del Kauffman Center de $ 8.50 y una tarifa de procesamiento de $ 4.00 por orden.
"Me siento muy feliz de ver de vuelta 'El Cascanueces'. Cada vez que sé que la actuación ha vuelto, siento que es como el comienzo de la temporada navideña. Voy a llevar a mis hijos y a mi esposo para que todos podamos disfrutar de un gran momento", dijo Luisa García, residente de Overland Park, Kansas.