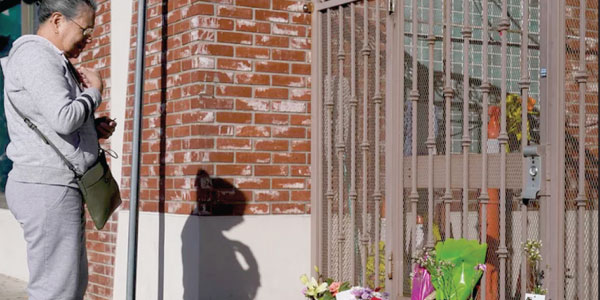 Mass shooting at California dance studio leaves 11 dead
By Chara
On Jan. 21, a mass shooting took place inside a dance studio in Monterey Park, California, leaving 11 people dead and nine people injured, multiple media outlets reported.
According to news reports, a 72-year-old gunman identified as Huu Can Tran fired shots inside a Chinese-owned dance studio located close to where a Lunar New Year festival was taking place. Los Angeles County Sheriff Robert Luna said the gunman had a pistol and was intending to fire upon another ballroom studio in Alhambra after fleeing the first one; however, two people disarmed the suspect when he reached his second destination.
The suspect reportedly fled in a white cargo van, where he was found dead on Sunday (Jan. 22) in Torrance. CNN reported the death was from "a self-inflicted gunshot wound."
Authorities in California are investigating the motive for the crime. According to CNN, the Los Angeles County Sheriff's Department is considering any available criminal or mental health history and has secured a search warrant to explore the gunman's residence.
On Sunday, President Biden commented on Twitter about the shooting, saying: "Jill and I are praying for those killed and injured in last night's deadly mass shooting in Monterey Park. I'm monitoring this situation closely as it develops, and urge the community to follow guidance from local officials and law enforcement in the hours ahead."
To honor the victims, Monterey Park Mayor Henry Lo announced a vigil for Tuesday (Jan. 24) at Monterey Park City Hall.
"We believe that it is important for our community to come together to remember and heal," the mayor tweeted.