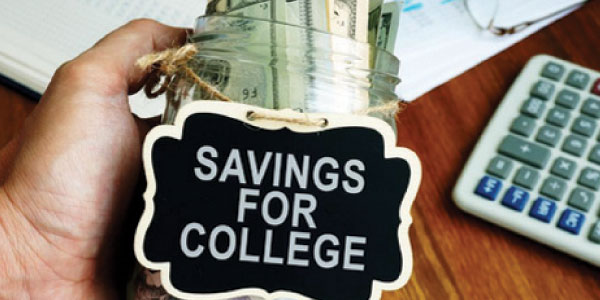 College expenses are a challenge that can feel overwhelming.
But implementing smart spending, saving and budgeting habits allows parents to help students be well-prepared to pay for college. Some tips to support and guide students financially as they enter this exciting stage of life include the following:
*Find opportunities to reduce tuition costs: There are multiple opportunities to help your student cut tuition costs. Research the range of financing and scholarships that fit your profile. If you need to use student loans, make sure you find the financial aid that offers the lowest possible interest rate.
*Find ways to reduce additional costs: Explore alternatives to relocation and other costs associated with college. For example, your student could continue living at home while attending an institution within commuting distance.
*Start saving early: Even if college seems a long way off, saving early will allow you to build a financial cushion that will only benefit your payments with compound interest. On a related note …
*Explore interest-bearing accounts: Take advantage of savings by depositing in interest-bearing accounts. Spend some time researching options and discussing the risks and advantages of various types of accounts with your student. One popular option is the 529 college savings plan. The plan allows families to save money for various college-related expenses, including tuition and books.
*Be realistic and pragmatic: Know what's within your means and look for ways to compensate. Consider less expensive schools for some or all the required courses, generate income while learning with a specialized apprenticeship program or work before or during attendance.
---
¿Cómo ayudar a los estudiantes a ahorrar para la universidad?
Los gastos universitarios son un reto que puede resultar abrumador.
Pero poner en práctica hábitos inteligentes de gasto, ahorro y elaboración de presupuestos permite a los padres ayudar a los estudiantes a estar bien preparados para pagar la universidad. Algunos consejos para apoyar y guiar financieramente a los estudiantes cuando entran en esta emocionante etapa de la vida son los siguientes:
*Buscar oportunidades para reducir los costos de la colegiatura: Existen múltiples oportunidades para ayudar a su estudiante a reducir los costes de matrícula. Investigue la oferta de financiamiento y becas que se ajuste a su perfil. Si necesita recurrir a préstamos estudiantiles, asegúrese de encontrar la ayuda financiera que ofrezca el tipo de interés más bajo posible.
*Busca formas de reducir gastos adicionales: Explora alternativas al traslado y otros gastos asociados a la universidad. Por ejemplo, su estudiante podría seguir viviendo en casa mientras asiste a una institución a la que pueda desplazarse diariamente.
*Empieza a ahorrar pronto: Aunque la universidad parezca lejana, ahorrar pronto te permitirá crear un colchón financiero que sólo beneficiará a tus pagos con el interés compuesto. En una nota relacionada…
*Explora las cuentas remuneradas: Aprovecha los ahorros depositando en cuentas remuneradas. Dedique algún tiempo a investigar opciones y a discutir los riesgos y ventajas de los distintos tipos de cuentas con su estudiante. Una opción popular es el plan de ahorro universitario 529. Este plan permite a las familias ahorrar dinero para diversos gastos relacionados con la universidad, como la colegiatura y los libros.
*Sé realista y pragmático: Reconozca lo que está dentro de sus posibilidades y busque formas de compensarlo. Consideren la posibilidad de cursar algunas o todas las asignaturas obligatorias en centros menos caros, generar ingresos mientras el estudiante aprende con un programa especializado o trabaja antes o durante la asistencia.