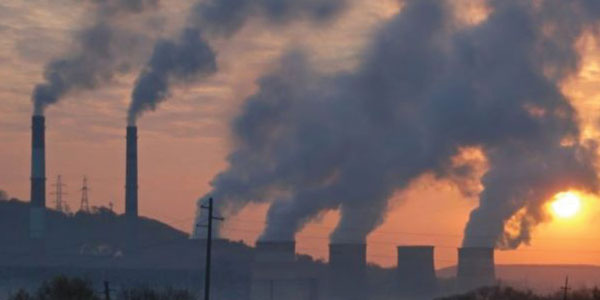 When most of us living in Wyandotte County think of the Unified Government Public Health Department (UGPHD), we think of children getting immunized, new moms and families getting assistance through the Women, Infants and Children (WIC) program, or people getting COVID-19 vaccinations or testing at one of the Department's vaccination centers during the pandemic.
But what most of the public doesn't see is the tremendous amount of work that the UGPHD does every day to help keep the environment around us safe and conducive to our health and wellbeing.
The Work You Don't See
Many UGPHD services and programs are focused on preventing health issues in the community. For example, the UGPHD helps prevent illness and outbreaks. The Department helps keep daycare centers licensed and monitored for the safety of your children. The UGPHD works with contractors to make sure regulations are being followed when septic systems are installed, to protect the quality of your water.
Much of what the UGPHD does happens behind the scenes – but it's critically important for protecting your health and safety. These are the services provided day to day by the UGPHD Environmental Health Division.
The Environmental Health Division oversees programs concerning Air Quality, Childcare Licensing, Environmental Inspections, and Lead Remediation:
*The Air Quality program helps provide a cleaner, healthier environment for residents through the implementation and enforcement of local, state, and federal air quality laws. Key activities include public education and outreach, monitoring and tracking air quality data and operating the permitting and technical services program for new or modified sources of air pollution in the County.
*Childcare Licensing licenses all in-home and center-based childcare providers in Wyandotte County to ensure all children have a safe environment where they can thrive.
*Environmental Inspections staff ensure the basic ingredients of a vibrant community are in place, which include land and recreational waters, through regular inspections and permitting of pool and septic systems in the county.
*The Environmental Health Division also conducts health and safety inspections of both public and private schools in the county. This is a general inspection that includes examining the overall sanitary condition and appearance of the building, proper functioning of plumbing and sanitary condition of restrooms, properly maintained playgrounds and equipment, general safety conditions of any health office and inspecting the security of potentially unsafe locations or objects, such as custodial closets or medicine cabinets.
*The kNOw Lead KCK program will assist low-income residents of Kansas City, KS with home and rental property lead-based paint remediation and other home health hazards. The program's primary focus will be on homes and multi-family units built prior to 1978 and located east of I-635. More details about this program are coming later this year.
If you are looking for applications or forms related to septic systems or pools, or have questions about Environmental Inspections, contact our office at (913) 573-6705 or email ehs@wycokck.org.
For other Health Department questions, you can always call our main Department number at (913) 573-8855. For more information about the Unified Government Public Health Department visit Facebook.com/UGHealthDept or twitter.com/UGHealthDept.
---
Cómo la División de Salud Ambiental del UGPHD protege la calidad de nuestro aire y agua, y a los niños
Cuando la mayoría de los que vivimos en el condado de Wyandotte pensamos en el Departamento de Salud Pública del Gobierno Unificado (UGPHD, por sus siglas en inglés), pensamos en niños que se vacunan, nuevas mamás y familias que reciben asistencia a través del programa Mujeres, Bebés y Niños (WIC), o personas que se realizan pruebas o vacunan contra el COVID-19 en uno de los centros de vacunación del Departamento durante la pandemia.
Pero lo que la mayoría del público no ve es la enorme cantidad de trabajo que el UGPHD realiza todos los días para ayudar a mantener el entorno que nos rodea seguro y propicio para nuestra salud y bienestar.
El trabajo que no ve
Muchos servicios y programas del UGPHD se centran en la prevención de problemas de salud en la comunidad. Por ejemplo, el UGPHD ayuda a prevenir enfermedades y brotes. El Departamento ayuda a mantener las guarderías autorizadas y supervisadas para la seguridad de sus hijos. El UGPHD trabaja con contratistas para asegurarse de que se sigan las normas cuando se instalan sistemas sépticos para proteger la calidad de su agua.
Mucho de lo que hace el UGPHD sucede detrás de escena, pero es de vital importancia para proteger su salud y seguridad. Estos son los servicios que brinda día a día la División de Salud Ambiental del UGPHD.
La División de Salud Ambiental supervisa los programas relacionados con la calidad del aire, la concesión de licencias para el cuidado de niños, las inspecciones ambientales y la remediación del plomo:
*El programa de calidad del aire ayuda a brindar un ambiente más limpio y saludable para los residentes a través de la implementación y el cumplimiento de las leyes de calidad del aire locales, estatales y federales. Las actividades clave incluyen educación pública y divulgación, monitoreo y seguimiento de datos de calidad del aire y operación del programa de permisos y servicios técnicos para fuentes nuevas o modificadas de contaminación del aire en el condado.
*Childcare Licensing otorga licencias a todos los proveedores de cuidado infantil en el hogar y en centros en el condado de Wyandotte para garantizar que todos los niños tengan un entorno seguro donde puedan prosperar.
*El personal de Inspecciones Ambientales se asegura de que los ingredientes básicos de una comunidad vibrante estén en su lugar, que incluyen tierra y aguas recreativas, a través de inspecciones periódicas y permisos de piscinas y sistemas sépticos en el condado.
*La División de Salud Ambiental también realiza inspecciones de salud y seguridad de las escuelas públicas y privadas del condado. Esta es una inspección general que incluye examinar la condición sanitaria general y la apariencia del edificio, el funcionamiento adecuado de la plomería y la condición sanitaria de los baños, patios de recreo y equipos mantenidos adecuadamente, condiciones generales de seguridad de cualquier oficina de salud e inspeccionar la seguridad de lugares potencialmente inseguros o objetos, como armarios de custodia o botiquines.
*El programa kNOw Lead KCK ayudará a los residentes de bajos ingresos de Kansas City, KS con la remediación de pintura a base de plomo en viviendas y propiedades de alquiler y otros peligros para la salud en el hogar. El enfoque principal del programa estará en viviendas y unidades multifamiliares construidas antes de 1978 y ubicadas al este de la I-635. Más detalles sobre este programa llegarán más adelante este año.
Si está buscando solicitudes o formularios relacionados con sistemas sépticos o piscinas, o si tiene preguntas sobre inspecciones ambientales, comuníquese con nuestra oficina al (913) 573-6705 o envíe un correo electrónico a ehs@wycokck.org.
Para otras preguntas del Departamento de Salud, siempre puede llamar al número principal de nuestro Departamento al (913) 573-8855. Para obtener más información sobre el Departamento de Salud Pública del Gobierno Unificado, visite Facebook.com/UGHealthDept o twitter.com/UGHealthDept.