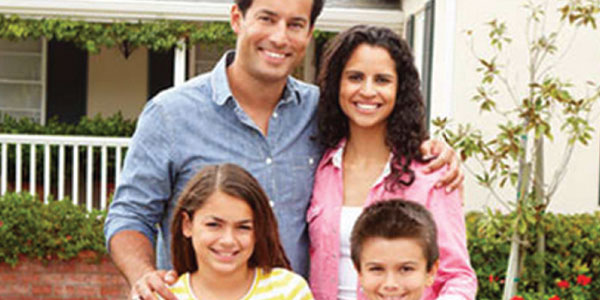 Our team fought hard on three difficult cases of Permanent Residence. Attorney Jessica Piedra guided all three applicants to successfully win their interviews.
The first case involved an older couple who had dated in their teens and later reunited about 15 years ago. They had several difficulties answering questions about dates, but were able to overcome them and impress the panel.
The second case was a father whose son had applied for him. Despite requesting the rescheduling of the previous interview, his request was denied for not attending. Our legal team prepared a letter to reopen the case and the interview was rescheduled. However, the officer insisted that the case be denied and that they had to reapply. Attorney Piedra stood her ground that someone had already decided to reopen it and we should move forward. The supervisor agreed and said that the interview was not necessary and approved the case!
The third case was a client who came to the US alone from Mexico when he was only 15 years old. Our team helped him obtain DACA and then an Advance Parole travel document to visit his family after a decade. Due to some tragedy in his family, he had some legal troubles and was disqualified from DACA. We filed for his residency through his US citizen wife, but it was denied due to his legal issues. We resubmitted his case and it was easily approved as the officer saw that his problems were in the past! Now they can enjoy life with their 2-year-old daughter!
Our next success story could be yours! Call us at (816) 895-6363 if you would like more information on how to improve your immigration situation.
---
¡Tres familias inmigrantes superan la adversidad para alcanzar el sueño americano!
Nuestro equipo luchó duro en tres casos difíciles de Residencia Permanente. La abogada Jessica Piedra guió a los tres solicitantes para que ganaran con éxito sus entrevistas.
El primer caso involucró a una pareja mayor que había salido en la adolescencia y luego se reunió hace unos 15 años. Tuvieron varias dificultades para responder preguntas sobre fechas, pero pudieron superarlas e impresionar al panel.
El segundo caso fue un padre cuyo hijo había aplicado por él. A pesar de solicitar la reprogramación de la entrevista anterior, su solicitud fue denegada por no asistir. Nuestro equipo legal preparó una carta para reabrir el caso y se reprogramó la entrevista. Sin embargo, el oficial insistió en que se negara el caso y que tenían que volver a presentar una solicitud. La abogada Piedra se mantuvo firme en que alguien ya había decidido re-abrirlo y deberíamos seguir adelante. ¡El supervisor estuvo de acuerdo y dijo que la entrevista no era necesaria y aprobó el caso!
El tercer caso fue un cliente que vino sólo a los EE. UU. desde México cuando tenía solo 15 años. Nuestro equipo lo ayudó a obtener DACA y luego un documento de viaje de Advance Parole para visitar a su familia después de una década. Debido a una tragedia en su familia, tuvo algunos problemas legales y fue descalificado de DACA. Solicitamos su residencia a través de su esposa ciudadana estadounidense, pero fue denegada debido a sus problemas legales. Volvimos a presentar su caso y fue fácilmente aprobado ya que el oficial vio que sus problemas estaban en el pasado. ¡Ahora pueden disfrutar de la vida con su hija de 2 años!
¡Nuestra próxima historia de éxito podría ser la tuya! Llámenos al (816) 895-6363 si desea obtener más información sobre cómo mejorar su su situación migratoria.