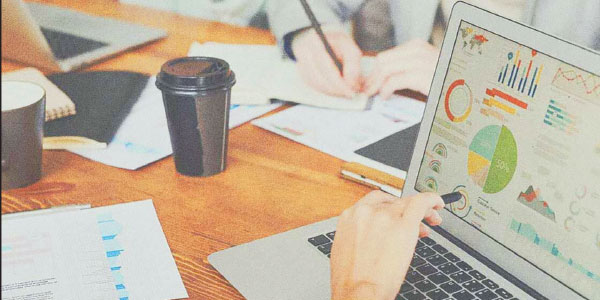 Commentary by Tere Siqueira
For many families, diversifying income isn't just smart; it's a necessity.
With the surge in inflation, generating additional income has become more critical to counterbalancing financial pressures. If you're in that situation, here are some suggestions to help you make extra money:
*Turn your hobby into a side business: Consider activities you're passionate about, such as crafting, cooking or gardening. Each one has the potential to evolve into a profitable side venture. Opportunities range from selling handmade crafts online to initiating a home-based cooking service or establishing a gardening consultancy. With patience, consistency and time, what begins as a modest sideline can flourish into a substantial income generator.
*Leverage your language skills: If you're bilingual or multilingual, you have a valuable skill in high demand. Translation services or being an interpreter are excellent ways to make extra money. Many businesses also require bilingual customer service or sales representatives, which could provide a flexible part-time opportunity.
*Offer tutoring or coaching services: Leveraging your skills or expertise to offer tutoring or coaching services can yield additional income, too, ranging from providing music lessons to offering personal fitness coaching. It doesn't matter where your expertise lies; your proficiency is a valuable asset. Becoming a tutor or a coach not only lets you earn extra income, but it also gives you a platform to mentor and positively impact people's lives.
*Rent out your property: If you have extra space or additional property, it could become a lucrative source of income. Consider offering short-term vacation rentals through platforms like Airbnb, mainly if your property is situated in a desirable location. Alternatively, long-term leasing provides a steady, ongoing income stream. Remember, though, to familiarize yourself with local rental regulations to protect yourself.
*Invest in financial education: Alas, this isn't a quick way to make extra money. But investing time in learning about personal finance, investment strategies and the stock market can reap long-term benefits. Knowledge in this area will enable you to make informed decisions about investing that'll grow your wealth over time. Numerous online courses and resources are available, often for free, to assist you.
---
Maneras de diversificar tus fuentes de ingresos
Para muchas familias, diversificar los ingresos no es sólo inteligente; es una necesidad.
Con el aumento de la inflación, generar ingresos adicionales se ha vuelto más crítico para contrarrestar las presiones financieras. Si te encuentras en esa situación, aquí hay algunas sugerencias para ayudarte a ganar dinero extra:
*Convierte tu pasatiempo en un negocio: Considera actividades que te apasionen, como la artesanía, la cocina o la jardinería. Cada una tiene el potencial de evolucionar hacia una lucrativa empresa secundaria. Las oportunidades van desde vender artesanías hechas a mano en línea hasta iniciar un servicio de cocina en casa o establecer una consultoría de jardinería. Con paciencia, consistencia y tiempo, lo que comienza como una modesta actividad secundaria puede florecer en un generador de ingresos sustancial.
*Aprovecha tus habilidades lingüísticas: Si eres bilingüe o multilingüe, tienes una valiosa habilidad muy demandada. Los servicios de traducción o ser intérprete son excelentes maneras de ganar dinero extra. Muchas empresas también requieren representantes de servicio al cliente o de ventas bilingües, lo que podría proporcionar una oportunidad de medio tiempo flexible.
*Ofrece servicios de tutoría o coaching: Aprovechar tus habilidades o experiencia para ofrecer servicios de tutoría o coaching puede generar ingresos adicionales, ya sea proporcionando lecciones de música u ofreciendo entrenamiento físico personal. No importa dónde radique tu experiencia; tu competencia es un activo valioso. Convertirte en tutor o entrenador no solo te permite ganar ingresos extra, sino que también te da una plataforma para orientar e impactar positivamente la vida de las personas.
*Alquila tu propiedad: Si tienes espacio extra o una propiedad adicional, podría convertirse en una lucrativa fuente de ingresos. Considera ofrecer alquileres vacacionales a corto plazo a través de plataformas como Airbnb, especialmente si tu propiedad está situada en una ubicación con demanda. Alternativamente, el arrendamiento a largo plazo proporciona un flujo de ingresos constante y continuo. Sin embargo, recuerda familiarizarte con las regulaciones de alquiler locales para protegerte.
*Invierte en educación financiera: Por desgracia, este no es un camino rápido para ganar dinero extra. Pero invertir tiempo en aprender sobre finanzas personales, estrategias de inversión y el mercado de valores puede cosechar beneficios a largo plazo. El conocimiento en esta área te permitirá tomar decisiones informadas sobre inversiones que aumentarán tu riqueza con el tiempo. Existen numerosos cursos y recursos en línea, a menudo gratuitos, para asistirte.