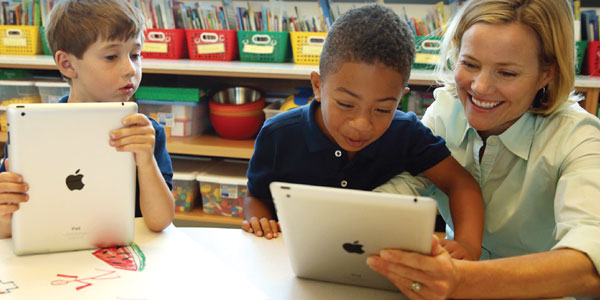 Rebeca Dove, una profesora de español de nivel dos, vio la oportunidad de empezar una plataforma virtual para libros de niños. Pennez es el nombre de la página de internet en la que se publican libros con características únicas.
De acuerdo a Dove, cada libro tiene un protagonista, historia, o autor único que los hace diferente de los demás: todos están orientados a la cultura. La mayoría de los autores que escriben son de diferentes lugares y los protagonistas son hispanos, afroamericanos, o de otras razas.
"Lo empecé durante la semana de educación de Kansas City," dijo Dove. "Pennez quiere decir pensar. Si eres un mejor lector, eres un mejor pensador. Esta palabra viene de la palabra en español pensar."
La meta de Pennez es incrementar la tasa de lectores a través del país y fomentar la lectura en los niños. Aparte de publicar libros, la página también ofrece planes de lecciones, un canal de YouTube, y una librería virtual.
"En Pennez estamos buscando trabajar con más autores latinos," dijo Dove. "Que quieran encontrar más lugares para publicar sus libros. A cada autor les haremos una entrevista para el canal de YouTube, escribiremos los planes de lección, y les pondremos su libro en el sistema de la librería."
Según Dove, los autores serán más visibles en la comunidad si la taza de lectura en los niños aumenta.
Para más información visite www.pennez.com
---
Online platform launched in KC for children's books
By Paula Alzate
Rebeca Dove, a Level 2 Spanish teacher, saw the opportunity to start an online platform for children's books – and from that, the Web site Pennez was conceived.
"I launched it at the KC Education Weekend," said Dove. " 'Pennez' means 'to think.' If you are a better reader, then you are a better thinker. This word came from the Spanish word 'pensar.' "
According to Dove, each book made available through Pennez has a character, storyline or author that's unique. The authors are from various ethnic backgrounds. The characters in their books are Hispanic, African American or biracial.
Dove's goal for Pennez is to increase reading rates nationwide and encourage children to read. According to Dove, authors are more visible in the community if the reading rate among children increases.
Besides publishing books, the Web site offers lesson plans, a link to its YouTube channel and an online library.
 "On Pennez, we are looking to work with more local Latino authors who want to have more places to publish their books," she said. "For the author, we will interview them for YouTube, write lesson plans (for their book) and submit their book for the library system to consider using."
For more information about Pennez, visit www.pennez.com.