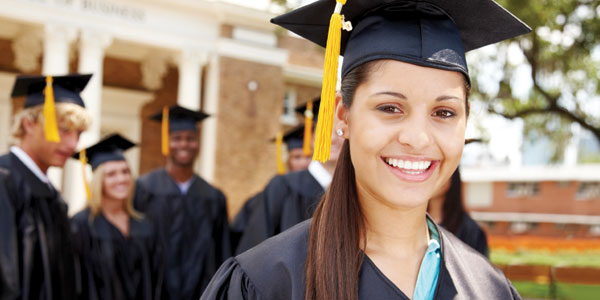 El Desarrollo, Alivio y Educación para Menores Extrangeros (DREAM) Act no ha llegado a ser un ley todavía; sin embargo, ha ayudado a estudiantes indocumentados de la secundaria que quieren continuar su educación o servir en el ejército americano.
Propuesto en el 2011 a nivel federal por los senadores Orin Hatch y Richard Durbin para dar oportunidad a estudiantes sobresalientes para seguir estudiando y eventualmente convertirse en residentes estadounidenses; el acto está activo en algunos estados incluyendo California, Kansas, Illinois, Maryland, Nebraska, Texas e Illinois.
De acuerdo con el portal de DREAM Act., la legislación exige a los jóvenes completar una carrera universitaria o servir en el ejército por dos años para legalizar su estatus. De acuerdo con el American Immigration Council, los estudiantes bajo esta legislación no tienen derecho a ayudas financieras o préstamos de educación.
Los partidarios del DREAM Act piensan que la legislación es una manera de ayudar al tema de inmigración – un tema que sigue en el país. Ellos también piensan que esta legislación beneficiará a las universidades, reduce la tasa de estudiantes que dejan la escuela y ayuda a las armas militares.
Para más información sobre el DREAM Act visite https://dreamact.info.
________________________________________________________________________________________________
DREAM Act supporting undocumented students
By Paula Alzate
The Development, Relief and Education for Alien Minors (DREAM) Act hasn't become a federal law yet. Nevertheless, it's helping undocumented high school students who wish to continue their education or serve in the U.S. military.
Proposed in 2011 at the federal level by U.S. Sens. Orin Hatch and Richard Durbin to give opportunities to outstanding individuals to continue their education and eventually become legal U.S. residents, the act is active in some states. They include California, Kansas, Illinois, Maryland, Nebraska, Texas and Illinois.  
According to the DREAM Act Portal, the legislation requires undocumented youth to complete a college degree or serve in the military for two years to legalize their status. According to the American Immigration Council, students under this legislation aren't eligible for financial aid or student grants.
DREAM Act supporters believe the act is a way to address immigration – an ongoing issue in the country. They also believe it'll benefit universities, reduce the high school dropout rate and help the military.
For more information about the DREAM Act, visit https://dreamact.info.