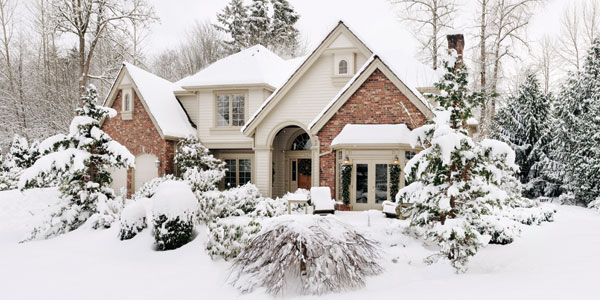 A medida de que las temperaturas bajan a estado de congelación, se recomienda que los propietarios de viviendas y propietarios de vehículos hagan los preparativos necesarios para el invierno y evitar daños o accidentes costosos.
Si el vehículo de la familia no ha sido llevado a un mecánico para un chequeo, se recomienda llevar a cabo una inspección para asegurar que los frenos y la batería estén funcionando correctamente, y los líquidos (tales como líquidos anticongelantes y aceite) están en los niveles correctos. También es recomendable comprobar que las luces estén funcionando y que cualquier bombillas fundida sea reemplazada inmediatamente.
Mientras avanza el invierno, se recomienda que los propietarios de vehículos limpien el residuo de sal de la superficie del vehículo cerca de los neumáticos para asegurarse de que no se afecte la pintura y el metal. En caso de una tormenta de nieve o una emergencia grave, algunas recomendaciones incluyen armar un kit de emergencia con mantas, linternas, un cepillo de nieve y un raspador de hielo, un botiquín de primeros auxilios, un cargador de teléfono, cables de arranque, y arena para gatos o arena simple para poner en el hielo si el vehículo queda atascado en una sección de hielo.
Algunos consejos de cuidado en el hogar, según WaterOne, incluyen conocer la ubicación de la válvula de cierre de agua, dejar que los grifos goteen para prevenir que las tuberías se congelen y dejar las puertas del gabinete abiertas para exponer las tuberías al aire más caliente en la casa. Otro consejo es establecer la temperatura a 65 grados Fahrenheit antes de salir de la casa durante largos períodos de tiempo. Otras recomendaciones incluyen el aislamiento de la casa cubriendo las grietas alrededor de las entradas o ventanas para asegurarse de que el aire caliente no escape de la casa, por lo tanto ayudando a mantener los costos de la energía baja..
---
Preparing your home and vehicle for the winter
By Melissa Arroyo
As the weather drops to freezing temperatures, it's recommended that homeowners and vehicle owners make preparations for wintertime to prevent costly damages or accidents.
If the family vehicle hasn't been taken to a mechanic for a checkup, it's recommended to have an inspection performed to ensure the brakes and battery are working properly, and the fluids (such as antifreeze, oil and washer fluids) are at the correct levels. It's also recommended that the lights be checked and that any bad bulbs be replaced immediately.
As the winter progresses, it's recommended that vehicle owners wipe the salt residue off the vehicle's surface near the tires to ensure it doesn't eat away the paint and metal. In case of a blizzard or a serious emergency, some recommendations include putting together an emergency kit with blankets, flashlights, a snow brush and an ice scraper, a first aid kit, a phone charger, jumper cables, and cat litter or sand to put on ice if the vehicle gets stuck on a patch of ice.
Some home care tips, as recommended by WaterOne, include knowing the location of the water shutoff valve, cracking faucets so they drip and prevent the pipes from freezing and leaving cabinet doors open to expose pipes to warmer air in the house. Another tip is to set the temperature at 65 degrees Fahrenheit before leaving the house for long periods of time. Other recommendations include insulating the home by covering cracks around entrances or windows to ensure the warm air doesn't escape the house, thus helping to keep energy costs low.