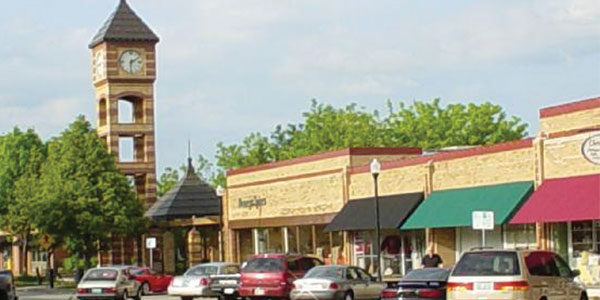 Funcionarios de la ciudad de Overland Park, Kan., están considerando la implementación de una concesión de licencias de alquiler y un programa de inspección que requeriría que los dueños de propiedades en renta obtengan licencias para sus unidades después de pasar una inspección.
El 6 de enero, los miembros del Comité de Desarrollo Comunitario de la ciudad se reunieron para presentar las recomendaciones para el programa con el público. Según el comité, el programa de registro y concesión de licencias sería gradual a lo largo de tres años. Si es aprobado, el registro comenzará en julio y las inspecciones comenzarían en julio del 2017.
Después de pasar la inspección, los propietarios   tendrían que pagar derechos de licencia por sus propiedades y renovar la licencia cada dos años. Inspecciones en el exterior se llevarían a cabo de forma proactiva, y las inspecciones interiores serían manejadas si un inquilino fuera a presentar una queja ante la ciudad.
El programa afectaría a más de 28.000 propiedades en Overland Park, incluyendo casas, dúplex, casas adosadas y apartamentos. Este programa es uno de los esfuerzos de la ciudad para mejorar las propiedades residenciales, barrios y desalentar los malos negocios de alquiler en la ciudad.
Aunque muchos residentes expresaron su apoyo a la iniciativa, varios propietarios y terratenientes mencionan cómo el programa se traduciría en una molestia para ellos por el tiempo y el dinero en juego, lo que en última instancia resultaría en mayores costos de alquiler para sus inquilinos.
En la zona, las ciudades de Mission, Roeland Park, Merriam, Olathe, Lenexa, Lawrence y Kansas City en Kansas; y Kansas City, Missouri, tienen programas similares en su lugar. Sin embargo, los requisitos o condiciones de propiedad aplicables pueden variar.
---
Overland Park considering rental registration program
By Melissa Arroyo
Overland Park, Kan., is considering implementing a rental licensing and inspection program that would require rental property owners to obtain licenses for their rental units after passing an inspection.
On Jan. 6, members of the city's Community Development Committee met to discuss recommendations for the program with the public. According to the committee, the proposed registration and licensing program would be phased in over three years. If approved, registration would begin in July and inspections would begin in July 2017.
After passing inspection, landlords would have to pay licensing fees for their properties and renew the license every two years. Outside inspections would be carried out proactively, and interior inspections would be handled if a tenant were to file a complaint with the city.
The program would impact more than 28,000 rental units in Overland Park, including single-family homes, duplexes, townhouses and apartments. This program is one of the city's efforts to improve residential properties, neighborhoods and discourage bad rental businesses in the city.
Although many residents expressed their support for the initiative, several property owners and landlords mentioned how the program would result in an inconvenience to them because of the time and money involved, which would ultimately result in higher rent costs for their tenants.
In the area, the cities of Mission, Roeland Park, Merriam, Olathe, Lenexa, Lawrence and Kansas City in Kansas; and Kansas City, Mo., have similar programs in place. However, the requirements or applicable property conditions may vary.