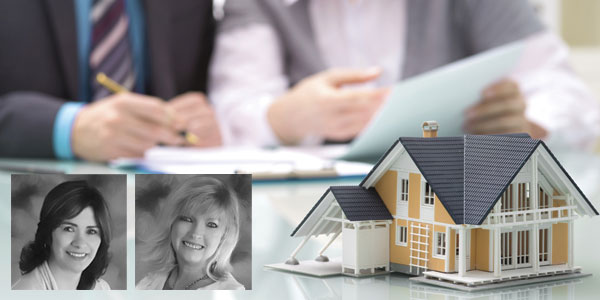 Prestamistas de hipotecas asesoran a los compradores de vivienda que se preparen
La busca de una casa nueva puede ser un momento emocionante e importante en la vida de alguien. Pero junto con eso viene una gran responsabilidad: un préstamo hipotecario.
Denise Phillippi y Maggie Rivera son hipotecarias de Peoples Bank y están involucradas activamente con la Coalición Latina de Olathe (Kan.). Según Rivera, el 95 por ciento de aquellos que ayudan en el proceso de un préstamo hipotecario son latinos.
De acuerdo con Phillippi, una persona o familia que están interesados en comprar una casa deben empezar a buscar las mejores opciones de préstamo hipotecario al menos seis meses antes. Para preparar mejor a los compradores de vivienda en encontrar el mejor préstamo, Rivera enseña cursos para compradores de vivienda a la comunidad para educar a los latinos sobre cómo obtener un préstamo hipotecario.
"Algunos compradores de vivienda sienten que están listos para comprar una casa", dijo Rivera. "Pero cuando empiezan (el proceso), comienzan a encontrar que aún no están listos – y se decepcionan."
Algunos detalles esenciales a tener en cuenta incluyen tener un número de seguro social, historial de crédito, y tener buenos hábitos de manejo de dinero, según Rivera.
Los compradores potenciales también se les recomienda estar al tanto de sus derechos. En virtud de la Ley Federal de Vivienda Justa de 1968, que es ilegal discriminar a los solicitantes de hipotecas en base a su color de piel, raza, origen étnico o nacional, religión, sexo, estado familiar (hijos o sin hijos) y / o discapacidad. El Departamento de Vivienda y Desarrollo Urbano de EE.UU. investiga violaciones de las leyes de vivienda y préstamos justos, y proporciona información y un formulario de queja.
Para obtener más información, llame a Rivera al (913) 239-1778 o visite http://portal.hud.gov/.
________________________________________________________________________________________________________
Mortgage lenders advise potential homebuyers to be prepared
By Melissa Arroyo
Looking for a house can be an exciting, important moment in someone's life. But along with that comes a major responsibility: securing a mortgage loan.
Denise Phillippi and Maggie Rivera are mortgage lenders from Peoples Bank and are actively involved with the Olathe (Kan.) Latino Coalition. According to Rivera, 95 percent of those they assist in securing a mortgage loan are Latino.
According to Phillippi, an individual or family that's interested in buying a home should begin to look for the best mortgage loan options at least six months ahead. To better prepare homebuyers into finding the best loan, Rivera teaches homebuyer courses to the community to educate Latinos on getting a mortgage loan.
"Some homebuyers feel that they are ready to buy a home," Rivera said. "But when they start (the process), they begin to find that they're not ready yet – and they get disappointed."
Some essential details to take into consideration include having a Social Security number, credit history and having good money management habits, according to Rivera.
Potential homebuyers also are advised to be aware of their rights when seeking the right mortgage lender. Under the federal Fair Housing Act of 1968, it's illegal to discriminate against mortgage applicants based on their skin color, race, ethnic or national origin, religion, gender, familial status (children or no children) and/or disability. The U.S. Department of Housing and Urban Development investigates violations of fair housing and lending laws, and provides information and a complaint form.
For more information, call Rivera at (913) 239-1778 or visit http://portal.hud.gov/.