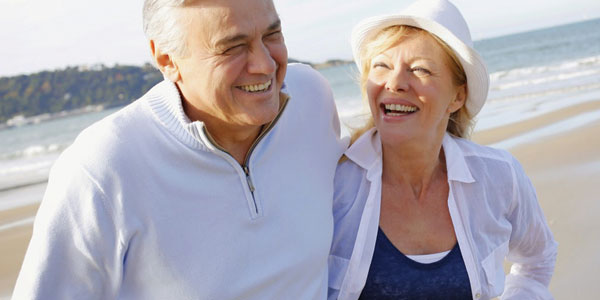 Commentary by Dermidio Juez-Perez
Recently, while talking to someone who's retired, I quickly realized that his path to retirement was different than today's reality: He was enjoying the benefits of a pension.
A pension is an employee-sponsored retirement program that makes regular payments during a person's retirement from an investment fund to which that person or that person's employer has contributed during the person's working life. Decades ago, pension plans were the norm. Unfortunately, today's reality is different. Only a few people in the United States enjoy an adequate pension plan. And Social Security provides only the bare minimum to a retiree.
Financial advisers suggest the average person needs $1 million in his or her retirement account to maintain a retirement lifestyle that's similar to his or her workforce lifestyle. Unfortunately, this number is impossible to reach for many.
So has retirement become a luxury? Is saving for retirement only for the rich?
The short answer to both questions is no. Saving for retirement is something we should all do – and it'll certainly pay off in the end.
The keys to achieving a financially stable retirement income are to reduce expenses and live modestly. The following areas are excellent ways to start saving significant amounts of money:
*Downsize your living space: Ask yourself, "Do I need this much space? Is there another area where I would like to live that's more affordable? Do we truly need that extra room?"
*Reduce travel expenses: Social media and magazines might make you believe you're not vacationing unless you travel to a luxury hotel. However, that's far from the truth. There are hundreds of affordable destinations where you can enjoy a great vacation with your family.
*Lower car payments: Again, social media and magazines might make you believe you must have the latest set of wheels to have a fulfilling life. Again, that's far from the truth. Simply make sure your car is reliable and safe. Anything extra is unnecessary.
I'm not suggesting you sacrifice everything in life to enjoy your retirement. I am, however, suggesting you live a smart life, so you can enjoy your golden years.
Good luck in saving for your retirement. Remember, saving for retirement is like dieting. You might fall of the wagon occasionally, but you must jump right back on it.
---
Cómo ahorrar para la jubilación sin una pensión
Recientemente, al hablar con alguien que estaba jubilado, rápidamente me di cuenta de que su camino hacia la jubilación fue muy diferente de la realidad actual: él disfruta de los beneficios de una pensión.
Una pensión es un programa de jubilación patrocinado por un empleador que hace pagos regulares durante la jubilación de una persona de un fondo de inversión al que esa persona y el empleador hayan contribuido durante la vida su vida laboral. Un par de décadas atrás, las pensiones eran la norma. Desafortunadamente, la realidad de hoy es diferente. Sólo unas pocas personas en los Estados Unidos disfrutan de un plan de pensiones adecuado. Y la Seguridad Social proporciona sólo el mínimo necesario para un jubilado.
Los asesores financieros sugieren que una persona promedio necesita $ 1 millón en su cuenta de jubilación para mantener un estilo de vida similar a su estilo de vida durante los años laborales. Desafortunadamente, este número es imposible de alcanzar para muchos.
¿Se ha convertido en un lujo la jubilación? ¿Es el ahorro para la jubilación sólo para los ricos?
La respuesta corta a ambas preguntas es no. Ahorrar para la jubilación es algo que todos debemos hacer – y sin duda va a pagar al final.
Las claves para lograr un ingreso de jubilación financieramente estable son reducir los gastos y vivir modestamente. Las siguientes áreas son excelentes maneras de empezar a ahorrar cantidades significativas de dinero:
* Reducir el tamaño de su vivienda: Pregúntese: "¿Necesito este espacio? ¿Hay otra área donde me gustaría vivir más económica? ¿Realmente necesitamos esa habitación extra? "
* Reducir los gastos de viaje: Las redes sociales podrían hacerle creer que uno no puede vacacionar a menos que viaje a un hotel de lujo. Sin embargo, eso está lejos de la verdad. Hay cientos de destinos económicos donde se puede disfrutar de unas excelentes vacaciones con su familia.
* Economice en el costo del coche: Una vez más, los medios de comunicación social y las revistas pueden hacerle creer que debe tener el último modelo de auto para tener una vida plena. Una vez más, eso está lejos de la verdad. Simplemente asegúrese de que su coche es fiable y seguro. Cualquier cosa extra es innecesaria.
No estoy sugiriendo que sacrificar todo en la vida para disfrutar de su jubilación. Sin embargo, estoy sugiriendo que vivas una vida inteligente, para que puedas disfrutar de tus años dorados.
Buena suerte en el ahorro para su jubilación. Recuerde, ahorrar para la jubilación es como hacer dieta. Usted puede caer de la carreta de vez en cuando, pero usted debe saltar de nuevo en ella.