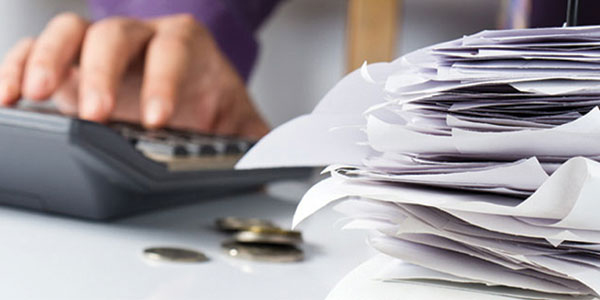 Analysis by Tere Siqueira
On Dec. 22, a Republican-supported tax bill became a federal law.
The law is expected to be the most sweeping rewrite of the tax code in decades and have broad effects on the U.S. economy. Indeed, some of the ways the legislation could affect your after-tax income include the following:
*Living situation: The legislation changes the rules of deductions for property taxes and home equity loans. So if you're a homeowner, you might see an increase in your monthly housing costs. And if you're considering buying a home, starting in 2018, state and local income taxes, plus property taxes, will no longer be deductible beyond the annual sum of $10,000.
*Having kids: If you're planning to have children, some economic incentives provided by the legislation will make it conducive for you to do so. It provides incentives to businesses in predominantly Republican or "red" states to start offering parental leave. This should persuade many Kansas employers to implement this benefit, as many Democratic or "blue" states already do.
In addition, if you're planning to send your kids to private school, you should open a 529 account. Under the legislation, parents can use 529 accounts to pay for private elementary and secondary schooling with tax-free money.
*Owning a business: Starting in 2018, small business owners may deduct 20 percent of their qualified business income coming from a partnership, S corporation and sole proprietorship. This benefit will allow independent contractors, such as Uber or Lyft drivers, to use the same deduction.
*Donating to charity: The legislation will bring higher standard deductions, meaning more people won't be able to itemize charitable contributions. Thus, starting in 2018, many taxpayers won't get any benefit from charitable giving.
______________________________________________________________________________________________
¿Cómo podría afectarle la reforma fiscal?
El 22 de diciembre, un proyecto de ley apoyado por los republicanos se convirtió en una ley federal.
Se espera que la ley sea la re-escritura más radical del sistema fiscal en décadas y tenga efectos amplios en la economía de EE.UU. De hecho, algunas de las formas en que la legislación podría afectar sus ingresos después de los impuestos incluyen los siguientes:
* Situación de vivienda: La legislación cambia las reglas de las deducciones para los impuestos de la propiedad y los préstamos con garantía hipotecaria. Por lo que, sí es propietario de una vivienda, es posible que vea un aumento en sus costos mensuales de vivienda. Y si está considerando comprar una casa, a partir del 2018, los impuestos a la renta estatales y locales, más los impuestos a la propiedad, ya no serán deducibles más allá de la suma anual de $10,000.
* Tener hijos: Si planeas tener hijos, algunos incentivos económicos provistos por la legislación harán que sea más conveniente para ti. Proporciona incentivos a empresas de estados predominantemente republicanos o "rojos" para que comiencen a ofrecer permiso por paternidad. Esto debe convencer a muchos empleadores de Kansas de implementar este beneficio, como muchos estados demócratas o "azules" ya lo hacen.
Además, si planea enviar a sus hijos a la escuela privada, debe abrir una cuenta 529. Según la legislación, los padres pueden usar cuentas 529 para pagar la educación primaria y secundaria privada con dinero libre de impuestos.
* Poseer una empresa: A partir del 2018, los propietarios de pequeñas empresas pueden deducir el 20 por ciento de sus ingresos comerciales calificados como provenientes de una sociedad, corporación S o propietario único. Este beneficio permitirá a los contratistas independientes, como los conductores de Uber o Lyft, usar la misma deducción.
* Donar a la caridad: La legislación traerá deducciones estándar más altas, lo que significa que más personas no podrán deducir las contribuciones de caridad. Por lo tanto, a partir del 2018, muchos contribuyentes no obtendrán ningún beneficio de donaciones caritativas.