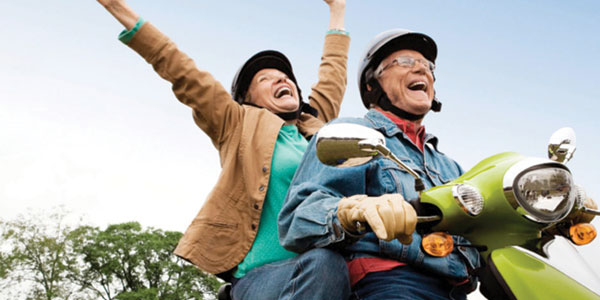 Commentary by Chara
It's good to plan – especially where finances are concerned.
Sure, you're working and enjoying a nice lifestyle. But what will life be like for you in the future? More specifically, what will life be like when you must retire or go into semiretirement because of your age?
Fortunately, if you start planning your retirement early, you'll have the advantage of having plenty of money available when you can't work anymore. Although it might seem difficult, there are several steps you can take to plan for your retirement. Here are some tips that might help you:
*Find out if your employer offers a 401(k) plan: If your employer has a retirement plan established, sign up for it. Usually, employers take the contributions you make without withholding income tax. In addition, most of the time, your employer will match your contributions, giving you more money upon retirement.
*Open an Individual Retirement Account (IRA): You can choose between a Roth IRA or a regular IRA.
*Open a savings account: A savings account can provide a financial backup during emergencies. Don't use your savings account money to cover medical expenses or other needs unless it's necessary.
*Ask questions: If you don't have financial advisers at your workplace, go to your bank. Banks can offer some excellent retirement plan options.
---
Cómo planificar su jubilación
Es un buen plan, especialmente cuando de finanzas se trata.
Claro, está trabajando y disfrutando de un buen estilo de vida. Pero ¿cómo será su vida en el futuro? Específicamente, ¿cómo será la vida cuando deba retirarse o pasar por una semi-jubilación debido a su edad?
Afortunadamente si empieza a planear su jubilación con tiempo, tendrá la ventaja de tener mucho más dinero disponible cuando ya no pueda trabajar. Aunque parezca difícil, hay varios pasos que puede tomar para planificar su jubilación. Aquí hay algunas pautas que podrían ayudarle:
*Averigüe si su empleador ofrece un plan 401(k): si su empleador tiene un plan de jubilación establecido, inscríbase. Usualmente los empleadores tomas las contribuciones que usted hace sin retener el impuesto a las ganancias. Además, la mayoría de las veces, su empleador igualará sus contribuciones y le dará más dinero al momento de la jubilación.
*Abra una Cuenta de Jubilación Individual (IRA por sus siglas en inglés): puede escoger entre una IRA Roth o una IRA regular.
*Abra una cuenta de ahorros: una cuenta de ahorros puede darle una copia de seguridad financiera durante emergencias. No use el dinero de su cuenta de ahorros para cubrir gastos médicos u otras necesidades a menos que sea necesario.
*Haga preguntas: si no tiene asesores financieros en su lugar de trabajo, vaya a su banco. Los bancos pueden ofrecer algunas excelentes opciones de planes de jubilación.