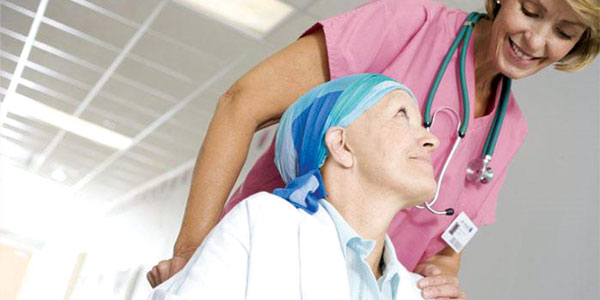 The latest American Cancer Society (ACS) statistics show the cancer death rate has dropped about 1.5 percent per year over approximately the past 25 years.
According to the organization's latest annual statistics report, the decrease means that about 2.6 million people did not die from cancer.
Specifically, breast cancer deaths dropped over a 27-year period by 40 percent among women, the organization reported in a recent story on its website. It also reported that prostate cancer dropped by 51 percent among men, and colorectal cancer rates dropped by 53 percent among women and men. Other findings included a lung cancer death decrease of 48 percent in men and 23 percent in women.
The ACS attributes the decrease in death rates primarily to steady reductions in smoking, and improvements in detecting and treating cancer.
However, from 2012 to 2016, other types of cancer have risen, the ACS reported. Endometrial cancer, for example, increased 2.1 percent per year. In addition, pancreatic cancer increased 0.03 percent each year among men, and liver cancer-related deaths increased by 1.2 percent among men and 2.6 percent among women.
Data from the ACS' latest annual statistics also suggested that factors such as socioeconomic status and race/ethnicity might have an influence on survival rates. For example, the highest cancer-related death rates were found to be among African Americans and lowest were among Asian Americans. Moreover, the cancer death rate in 2015 was 14 percent higher in blacks than in whites; however, the gap was wider among racial/ethnic groups when examining people younger than 65 years old, partly because of universal health care access for seniors.
Lack of health insurance is one possible reason for the racial/ethnic disparities. In 2016, 11 percent of blacks and 16 percent of Hispanics/Latinos lacked insurance, compared to 8 percent of Asians and 6 percent of whites.
---
Hallazgos de ACS muestran que las tasas de mortalidad por cáncer alcanzan un mínimo de 25 años
Las últimas estadísticas de la American Cancer Society (ACS) muestran que la tasa de mortalidad por cáncer ha disminuido en un 1.5 por ciento por año en los últimos 25 años.
Según el último informe anual de estadísticas de la organización, la disminución significa que alrededor de 2.6 millones de personas no murieron de cáncer.
Específicamente, las muertes por cáncer de mama disminuyeron en un período de 27 años en un 40 por ciento entre las mujeres, informó la organización en una historia reciente en su sitio web. También informó que el cáncer de próstata se redujo en un 51 por ciento entre los hombres, y las tasas de cáncer colorrectal se redujeron en un 53 por ciento entre las mujeres y los hombres. Otros hallazgos incluyeron una disminución de la muerte por cáncer de pulmón de 48 por ciento en hombres y 23 por ciento en mujeres.
El ACS atribuye la disminución de las tasas de mortalidad principalmente a las reducciones constantes en el hábito de fumar y las mejoras en la detección y el tratamiento del cáncer.
Sin embargo, la ACS informó que del 2012 al 2016, otros tipos de cáncer han aumentado. El cáncer de endometrio, por ejemplo, aumentó 2.1 por ciento por año. Además, el cáncer de páncreas aumentó un 0.03 por ciento cada año entre los hombres, y las muertes relacionadas con el cáncer de hígado aumentaron un 1.2 por ciento entre los hombres y un 2.6 por ciento entre las mujeres.
Los datos de las últimas estadísticas anuales de la ACS también sugirieron que factores como el estatus socioeconómico y la raza podrían influir en las tasas de supervivencia. Por ejemplo, se encontró que las tasas de mortalidad más altas relacionadas con el cáncer se encontraban entre los afroamericanos y las más bajas entre los estadounidenses de origen asiático. Además, la tasa de mortalidad por cáncer en el 2015 fue 14 por ciento más alta en los negros que en los blancos. Sin embargo, la brecha fue mayor entre los grupos raciales cuando se examinó a personas menores de 65 años, en parte debido al acceso universal a la atención médica para las personas mayores.
La falta de seguro de salud es una posible razón de las disparidades raciales. En el 2016, el 11 por ciento de los negros y el 16 por ciento de los hispanos/latinos carecían de seguro, en comparación con el 8 por ciento de los asiáticos y el 6 por ciento de los blancos.