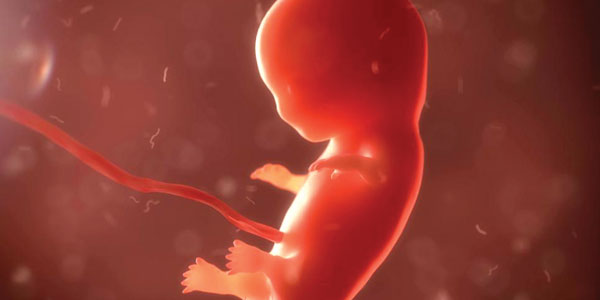 By Roberta Pardo
Missouri's General Assembly recently passed a bill banning abortions at eight weeks of pregnancy, with an exception for medical emergencies, but not rape or incest.
The bill passed 110-44 May 17 in the Republican-led House of Representatives and 24-10 May 16 in the state Senate, which also is Republican-led. Republican Gov. Mike Parson said he intends to sign the bill.
Under the bill, doctors who perform an abortion after the eight-week cutoff could face five to 15 years in prison. Women who receive abortions would not be criminally penalized.
Anti-abortion advocates are pushing for new restrictions on procedures in hopes that the now more-conservative U.S. Supreme Court will overturn more than 40 years of federal abortion under Roe v. Wade.
Republican House Speaker Elijah Haahr said the measure is made to withstand judicial challenges.
"We spent hours upon hours researching what courts have said in their decisions and what they believe to be important," he said, according to the Associated Press (AP).
If the court blocks the eight-week ban, the bill has concessions of less-restrictive time limits that would ban abortions at 14,18 or 20 weeks of pregnancy.
Clinicians are against the passage of the bill.
"Ob-gyns and other women's health care providers should not be threatened with criminal penalties for delivering evidence based, necessary health care," the Missouri Section of the American College of Obstetricians and Gynecologists said in an emailed statement to the AP.
Once Parson signs the bill, most provisions of it would take effect Aug. 28.
Missouri joins Alabama, Georgia and several other states that have recently passed strict abortion laws. The laws have not yet been implemented, and may never be, depending on the results of court challenges.
_______________________________________________________________________
Missouri aprueba prohibición del aborto de ocho semanas
La Asamblea General de Missouri recientemente aprobó un proyecto de ley que prohíbe abortos a las ocho semanas de embarazo, con una excepción para emergencias médicas pero no para violaciones o incesto.
El proyecto de ley fue aprobado por 110-44 el 17 de mayo en la Cámara de Representantes encabezada por los republicanos y por 24-10 el 16 de mayo en el Senado del estado, que también es liderado por los republicanos. El gobernador republicano Mike Parson dijo que tiene la intención de firmar el proyecto de ley.
Según el proyecto de ley, los médicos que practican un aborto después del corte de ocho semanas podrían enfrentar entre 5 a 15 años de prisión. Las mujeres que reciben abortos no serían penalizadas.
Los defensores de la lucha contra aborto están presionando para que se impongan nuevas restricciones a los procedimientos con la esperanza de que la Corte Suprema de los Estados Unidos, ahora más conservadora, anule más de 40 años de aborto federal bajo Roe v. Wade.
El presidente de la Cámara de Representantes, Elijah Haahr, dijo que la medida está hecha para resistir los desafíos judiciales.
"Pasamos horas y horas investigando lo que los tribunales han dicho en sus decisiones y lo que creen que es importante", dijo, según la Associated Press (AP).
Si los tribunales bloquean la prohibición de ocho semanas, el proyecto de ley tiene concesiones de límites de tiempo menos restrictivos que prohibirían abortos en 14, 18 o 20 semanas de embarazo.
Los clínicos están en contra de la aprobación del proyecto de ley.
"Los ginecólogos y otros proveedores de atención médica para mujeres no deben ser amenazados con sanciones penales por brindar atención médica necesaria y basada en evidencia", dijo la Sección de Missouri del Colegio Estadounidense de Obstetras y Ginecólogos, en un comunicado enviado por correo electrónico a la AP.
Una vez que Parson firme el proyecto de ley, la mayoría de las disposiciones entrarían en vigencia el 28 de agosto.
Missouri se une a Alabama, Georgia y otros estados que recientemente aprobaron leyes estrictas sobre el aborto. Las leyes aún no se han implementado, y puede que nunca lo sean, dependiendo de los resultados de los desafíos judiciales.