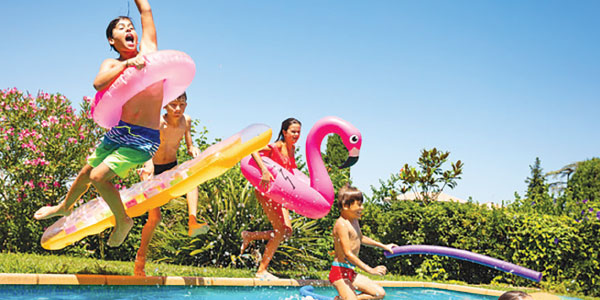 Commentary by Tere Siqueira
Rising temperatures can bring discomfort and soaring energy bills.
But staying cool and comfortable need not break the bank or cause you to sacrifice your environmental consciousness. Here are some ways you can beat the heat and still lower your energy bills:
*Seal your home: Keeping your home effectively insulated is crucial to maintaining a cool environment during hot summers. This involves conducting a thorough check to identify and seal gaps and leaks in doors and windows, which can allow cool air to escape and hot air to infiltrate your home. Applying weather stripping or caulking can significantly improve the seal, consequently reducing your dependence on artificial cooling methods like air conditioning.
*Regular maintenance: Regular heating, ventilation and air conditioning system maintenance can prevent minor issues from becoming expensive repairs – and ensure your system is running efficiently. An efficient system can reduce energy consumption. This process usually includes tasks like changing or cleaning filters, checking for leaks, inspecting ductwork and ensuring the system's components are in good condition.
*Invest in smart technology and energy-efficient appliances: Smart technology and energy-efficient appliances can significantly cut energy costs. Smart thermostats, for example, adjust the temperature based on your routines and can pay for themselves through savings within a few years.
Installing LED lights will reduce your heat and energy use and extend the time between replacements. Upgrading to ENERGY STAR-labeled appliances, especially air conditioners, might cost more initially, but doing so will yield substantial long-term savings.
*Cook smartly: Grill more than you bake. Outdoor cooking not only keeps the heat outside, but it also adds a touch of festivity to your meals. When you have to cook inside, use your microwave or stovetop. Both generate less heat than an oven.
In addition to cooking smartly, planning outdoor water activities also can help you stay cool during the warmer months. Consider setting up a splash pool or a sprinkler system in your backyard for a fun, refreshing time. And don't forget about water balloon fights!
*Use additional cooling strategies: Leverage the power of window treatments and fans to enhance indoor comfort. Fans are vital in distributing cool air throughout your living space, enabling a higher thermostat setting without sacrificing comfort. Use blinds, curtains or other window coverings to shield your interior from the sun's peak intensity.
---
¿Cómo mantenerse fresco y reducir tus gastos de luz en el verano?
El aumento de las temperaturas puede provocar malestar y disparar la factura de la luz.
Pero mantenerse fresco y cómodo no tiene por qué suponer un gasto excesivo ni sacrificar la conciencia ecológica. Aquí hay algunas formas de combatir el calor y reducir la factura de la luz:
*Aísle su casa: Mantener la casa bien aislada es crucial para mantener un ambiente fresco durante los calurosos veranos. Esto implica realizar una revisión a fondo para identificar y sellar los huecos y fugas en puertas y ventanas, que pueden permitir que el aire frío se escape y el aire caliente se infiltre en su casa. Aplicar aisladores o selladores puede mejorar notablemente el ambiente de la casa y, en consecuencia, reducir la dependencia de métodos artificiales de refrigeración como el aire acondicionado.
*Mantenimiento regular: El mantenimiento regular de los sistemas de calefacción, ventilación y aire acondicionado puede evitar que problemas menores se conviertan en reparaciones costosas, y garantizar que su sistema funcione de forma eficiente. Un sistema eficiente puede reducir el consumo de energía. Este proceso suele incluir tareas como cambiar o limpiar los filtros, comprobar que no haya fugas, inspeccionar los conductos y asegurarse de que los componentes del sistema estén en buen estado.
*Invierte en tecnología inteligente y electrodomésticos de bajo consumo: La tecnología inteligente y los electrodomésticos de bajo consumo pueden reducir considerablemente los costes energéticos. Los termostatos inteligentes, por ejemplo, ajustan la temperatura en función de tus rutinas y pueden amortizarse con el ahorro en pocos años.
La instalación de luces LED reducirá el calor y el consumo de energía y prolongará el tiempo entre sustituciones. Cambiar a electrodomésticos que lleven la etiqueta ENERGY STAR, sobre todo en los aparatos de aire acondicionado, puede costar más al principio, pero al hacerlo ahorrarás mucho a largo plazo.
*Cocine con inteligencia: Cocine más a la parrilla que al horno. Cocinar al aire libre no sólo mantiene el calor fuera, sino que añade un toque festivo a tus comidas. Cuando tengas que cocinar dentro, utiliza el microondas o la estufa. Ambos generan menos calor que un horno.
Además de cocinar con inteligencia, planificar actividades acuáticas al aire libre también puede ayudarte a mantenerte fresco durante los meses más cálidos. Considera la posibilidad de instalar una piscina inflable o un sistema de aspersión en el jardín para pasar un rato divertido y refrescante. Y no te olvides de las peleas de globos de agua.
*Utiliza otras estrategias de climatización: Aprovecha el poder de las cortinas y los ventiladores para mejorar el confort interior. Los ventiladores son vitales para distribuir el aire fresco por toda la vivienda, lo que permite subir la temperatura del termostato sin sacrificar el confort. Utiliza persianas, cortinas u otros elementos para proteger el interior de la intensidad máxima del sol.