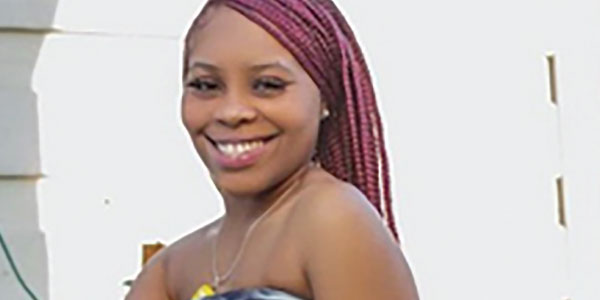 Last Saturday in Houston, Ebony Vallian and her 21-year-old daughter, Autumn chatted about the birthday party they'd just attended. As they were leaving, an argument erupted, and gunshots exploded. Seconds later, Ebony shook in shocked disbelief. Sprawled on the ground was Autum's lifeless, bloody body. Ebony's "baby" was dead. Four others were wounded in what represents a grim milestone. It was the 400th mass shooting in the U.S this year and among separate mass shootings in six American cities last weekend.
In all respects, firearms have made 2023 a deadly year. As of July 24, gun violence had claimed the lives of 162 children, 856 teenagers and 23,279 adults nationwide and caused a total of 21, 325 injuries, according to the Gun Violence Archive. (https://www.gunviolencearchive.org/).
In a preponderance of these gun deaths and injuries, alcohol has been a significant factor. A third of "gun homicide perpetrators drank heavily before murdering their victims," revealed a report by researchers at the Consortium for Risk-Based Firearm Policy and the Center for Gun Violence Solutions. A lack of awareness about the data illustrating the intersection of the two public health issues — alcohol "misuse" and gun injuries and deaths — and the number of people affected prompted the research, the report's lead author, Silvia Villareal tells reporters.
Based on their findings, the report's authors included a number of recommendations. States should pass laws banning the purchase and possession of firearms by individuals convicted twice within five years of driving while intoxicated. States should withhold a concealed carry license from anyone with a court record of alcohol misuse within the past five years. States should prohibit carrying a firearm where alcohol's being consumed. States should outlaw carrying a firearm while intoxicated and ensure that offenses are promptly entered into the National Instant Criminal Background Check. Additional recommendations call for intensifying education/outreach efforts.
It doesn't take a scientist or ballistics expert to grasp the dangers of consuming alcohol while armed. Drinking liquor can induce drowsiness, giddiness, impulsive behavior and even loss of consciousness. It can also lower inhibitions; slow speech and reflexes; alter mood; cause loss of coordination; impair hearing, vision and perception; disable the ability to focus; and interfere with reasoning and decision-making.
Guns are potentially lethal defensive tools, capable of instantly inflicting irreparable harm. (It's possible to squeeze the trigger of a semiautomatic firearm three or more times a second, according firearms experts.) How safe is such a deadly weapon in the hands of an alcohol-impaired individual who may even be angry, agitated or upset.
Nota bene:
Read the report online at https://publichealth.jhu.edu/sites/default/files/2023-05/2023-may-cgvs-alcohol-misuse-and-gun-violence.pdf
---
Beber y armas: receta para la tragedia
El sábado pasado en Houston, Ebony Vallian y su hija Autumn, de 21 años, hablaban sobre la fiesta de cumpleaños a la que acababan de asistir. Cuando se iban, estalló una discusión y estallaron disparos. Segundos después, Ebony tembló con incredulidad sorprendida. Tirado en el suelo estaba el cuerpo ensangrentado y sin vida de Autumn. La "bebé" de Ebony estaba muerta. Otros cuatro resultaron heridos en lo que representa un hito sombrío. Fue el tiroteo masivo número 400 en Estados Unidos este año y entre los tiroteos masivos separados en seis ciudades estadounidenses el fin de semana pasado.
En todos los aspectos, las armas de fuego han hecho de 2023 un año mortal. Hasta el 24 de julio, la violencia armada había cobrado la vida de 162 niños, 856 adolescentes y 23.279 adultos en todo el país y había causado un total de 21.325 heridos, según el Archivo de Violencia Armada. (https://www.gunviolencearchive.org/).
En la preponderancia de estas muertes y lesiones por armas de fuego, el alcohol ha sido un factor importante. Un tercio de los "perpetradores de homicidios con armas de fuego bebieron mucho antes de asesinar a sus víctimas", reveló un informe de investigadores del Consorcio para Políticas de Armas de Fuego Basadas en el Riesgo y el Centro para Soluciones de Violencia con Armas. La falta de conocimiento sobre los datos que ilustran la intersección de los dos problemas de salud pública (el "uso indebido" del alcohol y las lesiones y muertes por armas de fuego) y la cantidad de personas afectadas impulsaron la investigación, dijo a los periodistas la autora principal del informe, Silvia Villareal.
Con base en sus hallazgos, los autores del informe incluyeron una serie de recomendaciones. Los estados deben aprobar leyes que prohíban la compra y posesión de armas de fuego por parte de personas condenadas dos veces en un plazo de cinco años por conducir en estado de ebriedad. Los estados deben retener una licencia de portación oculta de cualquier persona con antecedentes judiciales de abuso de alcohol en los últimos cinco años. Los estados deben prohibir portar un arma de fuego donde se consume alcohol. Los estados deben prohibir portar un arma de fuego en estado de ebriedad y garantizar que los delitos se ingresen de inmediato en la Verificación instantánea nacional de antecedentes penales. Otras recomendaciones exigen intensificar los esfuerzos de educación/divulgación.
No hace falta ser un científico o un experto en balística para comprender los peligros de consumir alcohol mientras se está armado. Beber alcohol puede inducir somnolencia, vértigo, comportamiento impulsivo e incluso pérdida del conocimiento. También puede reducir las inhibiciones; habla y reflejos lentos; alterar el estado de ánimo; causar pérdida de coordinación; perjudicar la audición, la visión y la percepción; desactivar la capacidad de concentración; e interferir con el razonamiento y la toma de decisiones.
Las armas son herramientas defensivas potencialmente letales, capaces de infligir daños irreparables al instante. (Es posible apretar el gatillo de un arma de fuego semiautomática tres o más veces por segundo, según los expertos en armas de fuego). ¿Qué tan segura es un arma tan mortal en manos de una persona con problemas de alcohol que incluso puede estar enojada, agitada o molesta?
Nota bene:
Lea el informe en línea en https://publichealth.jhu.edu/sites/default/files/2023-05/2023-may-cgvs-alcohol-misuse-and-gun-violence.pdf.