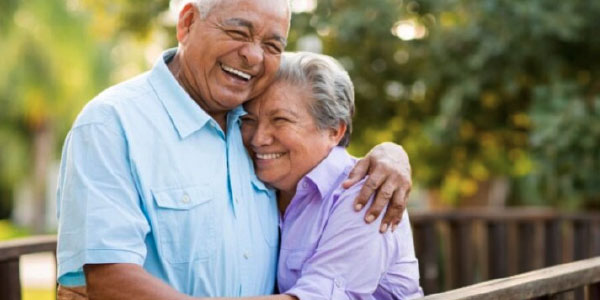 Commentary by Roberta Pardo
Retirement can be a daunting step in life.
Retirement planning hasn't changed much over the years, but experts warn there are some challenges for savers today that weren't concerns for previous generations. The first big change, as stated in a 2022 CNBC article on retirement planning, is that people are living longer, meaning they need their money to last longer. The other big challenge is that more businesses are switching from defined benefit pensions that ensure employees receive set amounts of money when they retire to defined contribution plans, "which are more subject to market ups and downs," as stated by CNBC.
Fortunately, there are many resources online available to anyone with an internet connection, including from a few government websites. Here some retirement planning resources that can help you:
*U.S. Department of Labor: Its website has a Retirement Savings Toolkit, where people can find publications such as "Saving Fitness: A Guide to Your Money and Your Financial Future" and "Taking the Mystery out of Retirement Planning." The publications each also offer worksheet templates to help you start planning. For more information, visit https://tinyurl.com/RetirementSavingsToolkit.
*usa.gov: This website helps you locate and understand government benefits and programs. It also offers an entire webpage on retirement. The main page, called "Approaching Retirement," contains information on Social Security, Medicare and retirement planning tools, including savings planning worksheets. Explore the page at https://www.usa.gov/approaching-retirement.
*AARP: The organization has a dedicated page to retirement, with valuable resources ranging from 10 steps to get started to an array of articles about such important topics as building retirement savings and managing retirement investments. Find more information at https://www.aarp.org/retirement/.
*In-person professional help: If you prefer receiving in-person help or prefer personalized help, talk to a financial adviser, bank or union to point you in the right direction.
---
Hay muchos buenos recursos disponibles para la planificación de la jubilación
La jubilación puede ser un paso desafiante en la vida.
La planificación de la jubilación no ha cambiado mucho a lo largo de los años, pero los expertos advierten que existen algunos desafíos para los ahorradores de hoy que no eran preocupaciones para las generaciones anteriores. El primer gran cambio, como se indica en un artículo de CNBC de 2022 sobre la planificación de la jubilación, es que las personas viven más, lo que significa que necesitan que su dinero les dure más. El otro gran desafío es que más empresas están pasando de las pensiones de beneficios definidos que aseguran que los empleados reciban cantidades fijas de dinero cuando se jubilan a planes de contribuciones definidas, "que están más sujetos a los altibajos del mercado", según lo indicado por CNBC.
Por suerte, existen muchos recursos en línea disponibles para cualquier persona con conexión a Internet, incluidos algunos sitios web gubernamentales. Aquí hay algunos recursos de planificación de la jubilación que pueden ayudarle:
*Departamento de Trabajo: Su sitio web tiene un conjunto de herramientas de ahorro para la jubilación, donde las personas pueden encontrar publicaciones como "Fitness del Ahorro: una guía para su dinero y su futuro financiero" y "Eliminando el misterio de la planificación de la jubilación". Cada una de las publicaciones también ofrece plantillas de hojas de trabajo para ayudarle a comenzar a planificar. Para obtener más información, visite https://tinyurl.com/RetirementSavingsToolkit.
*usa.gov: Este sitio web le ayuda a localizar y comprender los beneficios y programas del gobierno. También ofrece una página web completa sobre la jubilación. La página principal, llamada "Acercándose a la jubilación", contiene información sobre el Seguro Social, Medicare y herramientas de planificación de la jubilación, incluidas hojas de trabajo de planificación de ahorros. Explore la página en https://www.usa.gov/approaching-retirement.
*AARP: La organización tiene una página dedicada a la jubilación, con recursos valiosos que van desde 10 pasos para comenzar hasta una variedad de artículos sobre temas tan importantes como generar ahorros para la jubilación y administrar las inversiones para la jubilación. Encuentre más información en https://www.aarp.org/retirement/.
*Ayuda profesional en persona: si prefiere recibir ayuda en persona o prefiere ayuda personalizada, hable con un asesor financiero, banco o sindicato para que le indique la dirección correcta.