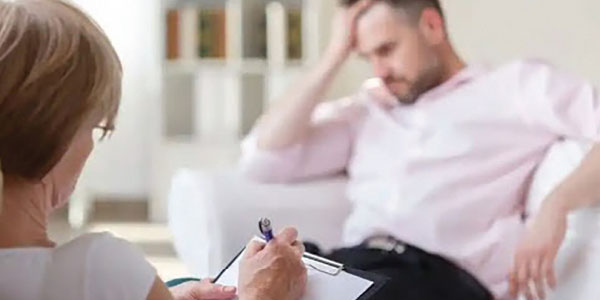 Therapy is important for a variety of reasons, as it can have a positive impact on an individual's mental and emotional well-being. Here are some key reasons why therapy is important:
Mental Health Support: Therapy provides a safe and confidential space where individuals can discuss their thoughts, feelings, and concerns with a trained mental health professional. This support is crucial for people dealing with mental health issues like depression, anxiety, stress, or trauma.
Emotional Well-Being: Therapy helps individuals better understand and manage their emotions. It can provide strategies to cope with challenging emotions, improve self-esteem, and enhance emotional resilience.
Coping Skills: Therapy equips individuals with effective coping skills to deal with life's challenges and stressors. This can be especially helpful in managing difficult life transitions, grief, and relationship issues.
Self-Exploration: Therapy encourages self-reflection and self-exploration. It can help individuals gain insight into their behaviors, thought patterns, and past experiences, facilitating personal growth and self-awareness.
Improved Relationships: Therapy can help individuals improve their relationships, whether with family, friends, or romantic partners. Communication skills, conflict resolution, and understanding one's own and others' needs are often addressed in therapy.
Stress Reduction: Learning stress management techniques and relaxation strategies in therapy can lead to a reduction in stress levels, promoting overall well-being.
Behavioral Change: Therapy can assist in changing harmful or destructive behaviors, such as addiction or self-destructive habits. Therapists can help individuals set and achieve goals for behavior change.
Validation and Support: Therapy provides a supportive and non-judgmental environment where individuals can feel validated and understood. This can be especially important for those who feel isolated or unsupported in their daily lives.
Mental Health Prevention: Even if you don't currently have a diagnosed mental health condition, therapy can be valuable for preventing the development of more serious issues and maintaining good mental health.
Better Quality of Life: Ultimately, therapy can lead to a better quality of life by helping individuals live more authentically, make healthier choices, and experience increased overall happiness and well-being.
It's important to note that therapy comes in various forms, including individual therapy, group therapy, family therapy, and couples therapy. The specific type of therapy and the duration of treatment will depend on an individual's needs and goals. It's also important to find a therapist with whom you feel comfortable and can build a trusting therapeutic relationship. If you're struggling with mental health concerns or facing life challenges, seeking therapy can be a positive step toward personal growth and well-being.
---
¿Por qué la gente busca terapia?
La terapia es importante por diversas razones, ya que puede tener un impacto positivo en el bienestar mental y emocional de un individuo. Estas son algunas razones clave por las que la terapia es importante:
Apoyo de salud mental: la terapia proporciona un espacio seguro y confidencial donde las personas pueden discutir sus pensamientos, sentimientos e inquietudes con un profesional de salud mental capacitado. Este apoyo es crucial para las personas que enfrentan problemas de salud mental como depresión, ansiedad, estrés o trauma.
Bienestar emocional: la terapia ayuda a las personas a comprender y gestionar mejor sus emociones. Puede proporcionar estrategias para afrontar emociones desafiantes, mejorar la autoestima y mejorar la resiliencia emocional.
Habilidades de afrontamiento: La terapia proporciona a las personas habilidades de afrontamiento efectivas para afrontar los desafíos y factores estresantes de la vida. Esto puede resultar especialmente útil para gestionar las transiciones difíciles de la vida, el duelo y los problemas de relación.
Autoexploración: la terapia fomenta la autorreflexión y la autoexploración. Puede ayudar a las personas a comprender mejor sus comportamientos, patrones de pensamiento y experiencias pasadas, facilitando el crecimiento personal y la autoconciencia.
Relaciones mejoradas: la terapia puede ayudar a las personas a mejorar sus relaciones, ya sea con familiares, amigos o parejas románticas. La terapia suele abordar las habilidades de comunicación, la resolución de conflictos y la comprensión de las necesidades propias y de los demás.
Reducción del estrés: Aprender técnicas de manejo del estrés y estrategias de relajación en terapia puede conducir a una reducción de los niveles de estrés, promoviendo el bienestar general.
Cambio de comportamiento: la terapia puede ayudar a cambiar comportamientos dañinos o destructivos, como la adicción o los hábitos autodestructivos. Los terapeutas pueden ayudar a las personas a establecer y alcanzar objetivos para el cambio de comportamiento.
Validación y apoyo: la terapia brinda un entorno de apoyo y sin prejuicios donde las personas pueden sentirse validadas y comprendidas. Esto puede ser especialmente importante para quienes se sienten aislados o sin apoyo en su vida diaria.
Prevención de la salud mental: incluso si actualmente no se le ha diagnosticado una afección de salud mental, la terapia puede ser valiosa para prevenir el desarrollo de problemas más graves y mantener una buena salud mental.
Mejor calidad de vida: en última instancia, la terapia puede conducir a una mejor calidad de vida al ayudar a las personas a vivir de manera más auténtica, tomar decisiones más saludables y experimentar una mayor felicidad y bienestar general.
Es importante tener en cuenta que la terapia se presenta en varias formas, incluida la terapia individual, la terapia de grupo, la terapia familiar y la terapia de pareja. El tipo específico de terapia y la duración del tratamiento dependerán de las necesidades y objetivos de cada individuo. También es importante encontrar un terapeuta con el que se sienta cómodo y que pueda construir una relación terapéutica de confianza. Si tiene problemas de salud mental o enfrenta desafíos en la vida, buscar terapia puede ser un paso positivo hacia el crecimiento y el bienestar personal.