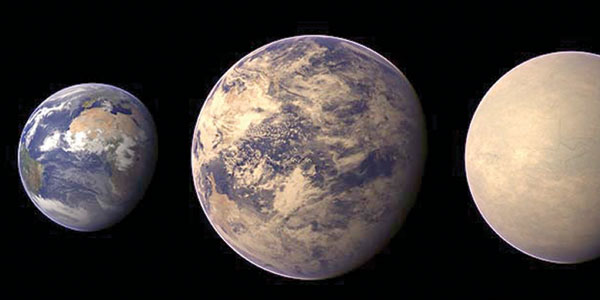 Many scientific-, medicine- and health-related phenomena and discoveries made the news during 2017.
Some of the memorable events and findings in science, medicine and health included the following:
*The Great American Eclipse: On Aug. 21, millions of Americans experienced the first solar eclipse to create a coast-to-coast path of totality since 1918.
*Farewell to the Cassini: Starting in 2004, the Cassini spacecraft sent images of Saturn and its moons. Its mission ended in September, when it was destroyed upon entry into Saturn's atmosphere. While studying the planet, the Cassini explored Titan and Enceladus, moons that could be home to extraterrestrial life. Overall, the Cassini had been in space since 1997.
*Three Earth-like planets: In 2017, astronomers found seven planets outside our solar system – about 40 light-years away. NASA categorized three of them as habitable zones that could have the conditions for water to exist – and possibly extraterrestrial life.
*Metallic hydrogen: The scientifically developed metallic hydrogen that was reportedly produced in January by Harvard University physicists (and then vanished after about a month) might alter the course of space travel by serving as rocket fuel. Because of its specific impulse, it could enable humans to travel farther than the current rocket fuel used by NASA, allowing humans to explore the outer planets of the solar system.
*Drug for cancer: In 2017, the U.S. Food and Drug Administration approved a drug to treat advanced solid tumors with a specific genetic defect. The drug is reportedly a long- awaited shift from treating cancers based on their origins.
*Fixing tiny mutations: In 2017, biologists developed techniques to transform one nucleotide base into another at a precise point in a genome, representing an advance in editing DNA and RNA. It's believed the breakthrough will help correct mutations in human embryos.
*Lost continent: An international team of scientists determined there was a submerged continent in the South Pacific. Called Zealandia, it was the site of an expedition in 2017 that resulted in the discovery of fossils.
---
Recordando el 2017: el año en ciencia, medicina y salud
Muchos fenómenos y descubrimientos relacionados con la ciencia, la medicina y la salud fueron noticia en el 2017.
Algunos de los eventos y hallazgos memorables en ciencia, medicina y salud incluyen los siguientes:
* El gran eclipse estadounidense: El 21 de agosto, millones de estadounidenses experimentaron el primer eclipse solar que se observó en su totalidad de costa a costa desde 1918.
*La despedida a Cassini: A partir del 2004, la nave espacial Cassini envió imágenes de Saturno y sus lunas. Su misión finalizó en septiembre, cuando fue destruida al entrar en la atmósfera de Saturno. Mientras estudiaba el planeta, Cassini exploró Titán y Encélado, lunas que podrían albergar vida extraterrestre. Cassini había estado en el espacio desde 1997.
* Tres planetas parecidos a la Tierra: En el 2017, los astrónomos encontraron siete planetas fuera de nuestro sistema solar, a unos 40 años luz de distancia. La NASA clasificó a tres de ellos como zonas habitables que podrían tener las condiciones para que exista agua y posiblemente vida extraterrestre.
* Hidrógeno metálico: El hidrógeno metálico desarrollado científicamente que según los informes fue producido en enero por los físicos de la Universidad de Harvard (y luego desapareció después de aproximadamente un mes) podría alterar el curso del viaje espacial sirviendo como combustible para cohetes. Debido a su impulso específico, podría permitir a los humanos viajar más lejos que el combustible de cohetes utilizado por la NASA, permitiendo a los humanos explorar los planetas exteriores del sistema solar.
* Medicamento para el cáncer: En el 2017, la Administración de Alimentos y Medicamentos de EE.UU. aprobó un medicamento para tratar tumores sólidos avanzados con un defecto genético específico. Según los informes, el medicamento es un cambio bastante esperado desde el tratamiento de los cánceres en función de sus orígenes.
* Reparación de pequeñas mutaciones: En el 2017, los biólogos desarrollaron técnicas para transformar una base de nucleótidos en un punto preciso del genoma, lo que representa un avance en la modificación de ADN y ARN. Se cree que el avance ayudará a corregir las mutaciones en los embriones humanos.
* Continente perdido: Un equipo internacional de científicos determinó que había un continente sumergido en el Pacífico Sur. Llamado Zealandia, fue el sitio de una expedición en el 2017 que resultó en el descubrimiento de fósiles.